If you're going to Denmark, your phone will normally work just fine in Denmark unless you're using a CDMA phone. (CDMA is a mobile phone service technology that competes with the mobile phone standard GSM. CDMA is only used for mobile phones in the U.S. and some in some parts of Asia).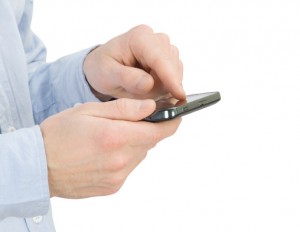 The technologies used in Denmark are 2G, 3G and 4G – to be more precise, we are using GSM, GPRS and Edge (2G), UMTS and HSDPA (3G and Turbo 3G) and LTE (4G).
However, it's not only the technology you should be aware of. The frequency bands are used for different purposes depending on what country you're in. In Europe, most of the countries are using the exact same frequencies, and many other countries outside Europe are using the same as well. Even so, quite a lot of countries are using slightly different frequencies. In Denmark we are using:
GSM/GPRS/EDGE: 900/1800 MHz
UMTS/HSPA+: 900/2100 MHz
LTE: 800/1800/2600 MHz
However, even if your country is using different frequencies, your phone will usually work in Denmark. Most phones also work on the European standard frequencies, but some don't, so if you live in a country using different frequencies, you should check the specification of your phone. Make sure you actually are checking the specification of your phone, and not a model sold in another country.
Be aware that data use is normally really expensive if you're using your current deal from your home country in Denmark. Are you from a country in Europe, it will usually be rather cheap though, but you should still keep away from data heavy activities.
Also remember to make sure your current subscription or deal actually works when you're in another country – sometimes it's not included as a standard.
What SIM-cards are used in Denmark?
This part is only important if you are looking for a local Danish phone deal – e.g. a prepaid deal (also known as a pay-as-you-go deal).
The SIM-cards are the same all over the world. In Denmark the standard SIM-card is the mini-format, but most often it's sold combined with a micro SIM-card, where you can "press" the mirco SIM-card out of the standard/mini SIM-card. However, if you need a micro SIM-card, you should always make sure that's what you're getting.
Nano SIM-card is possible, but you might find it difficult to find a prepaid deal with a nano SIM-card – it might be possible at the providers own shops.
Be aware that your phone won't work in Denmark if it's SIM-locked to your current provider. That's not as common as it used to be though, and normally your provider will unlock your phone if you contact them.